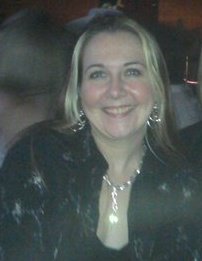 After almost a dozen years in the world of public accounting, I decided it was time to move my passion and creativity for events and event planning to the forefront in my life. For years, I have been part of the event planning process in various aspects for friends, family, references and as a member of an all-volunteer community events board. In early 2012, I completed my certification program with the QC School of Event Planning and became officially certified as an International Event and Wedding Planning Professional.
With a degree in accounting from Bradley University and a CPA license, I spent my career in public accounting auditing businesses and not-for-profit organizations. Obviously public accounting is a lot about finances and organization, but through the experience I also learned the importance of communication with various organizational personnel and levels of management, as well as with outside parties. Along with creativity, these three things (budget/finance, organization and communication) are key, I believe, to planning events.
My job, as your event planner, is to communicate with you and those involved in the event, keep things organized and on track, and keep spending within the available budget. I want my clients to be relieved of the burden of stress through the planning process, as well as the execution of their event so they can enjoy the event themselves. With good communication throughout the process, I believe I can anticipate your questions and needs and create a unique and memorable event for you, your guests, and/or your organization.